Our Year in 2015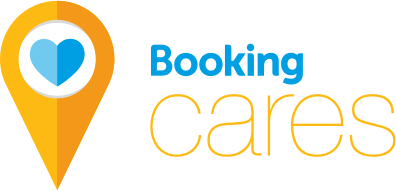 With 10,000 employees
and 10,000 days to make a difference...
In 2015 we cared in the areas we know best
We took care of the environment around us, we protected cultural heritage and we helped to create a tourism industry that is sustainable for the future
We started Caring with a BAM
Our team of Cares Connectors
became truly global
Growing the number of Cares projects to
290
With the help of 4446 volunteers
We came together from every corner of the globe to give support to those in need in
Nepal
We gave tourists in Luang Prabang lessons about cultural ceremonies
And gave the homeless a voice in Copenhagen
180 hotel partners planted trees
with us in Siem Reap
We made fishing cool again
Did we mention the cute animals we cared for?
In Brazil we shed new light on the Favelas
And in Amsterdam we became
creatures of the (Museum) Night
And experts at sorting screws!
To help start a social hotel benefitting refugees in Vienna
We even became rakes for a day too!
The most creative project supported an 800 year old Hawaiian fishpond
Another made an incredibly positive impact on coral reefs in the Dominican Republic
And our most scalable project helped explore undiscovered landmarks in Rome
For the first time this year we recognized our partners' sustainability efforts
And began planning for more
sustainable offices
Throughout all our projects we welcomed new friends and had fun doing it
Innovative ideas, crazy and big, came from everywhere
And thousands of people cared together to make them real
Our customers and partners will play a central role in our Cares efforts in 2016
We want to provide a marketplace where we encourage and empower our partners and customers to make a difference
Let's continue to care and show the world the power of our Booking community...